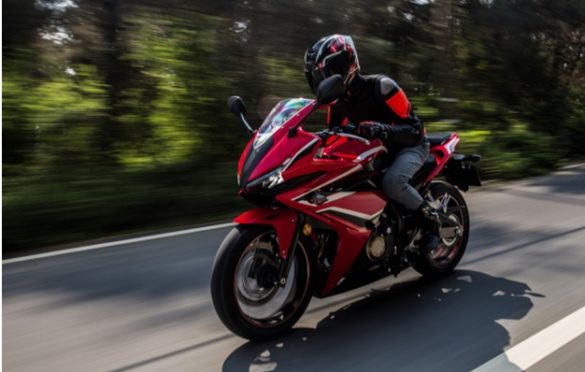 All You Need to Know About Motorcycle Loans
A motorcycle is one of the best vehicles to travel on. It can provide you with convenience in a busy street. Many riders are interested in investing in a new bike as it is worth the investment and effort. In the market, the demand for motorcycle loans increases, so many lending companies have offered some exciting benefits for the lender.
If you are holding on to have your dream motorcycle, do not get too excited. Before anything else, there are things that you need to know before engaging yourself in responsibility. It is essential to constantly track your budget, including the additional income and expenses. Before purchasing your dream motorcycle, always plan ahead of time to avoid any headache along the way.
Bank or Credit Union loan
As individuals, we are always looking for the best offers whenever possible. If you are having a hard time locating one or new to this kind of transaction, your local banks are the best motorcycle loans you can have. Your local banks are the most reliable option as they are under the legal basis of terms and conditions that need to be agreed upon by you and the lender.
If you have a good credit score and credit history, you can use that as your advantage in pursuing the motorcycle loan. If you have a high credit score in the best-case scenario, you can have better loan offers. It may include the lower interest rate, shorter length of payments, and others depending on the bank's policy.
Personal Money
There are different types of individuals and if you are not fond of having any monthly payment or a monthly headache, saving up for a certain period is the best for you. Your blood, sweat, and hard work are always worth it when you achieve what you want all by yourself through your effort.
You will also discover that buying things in your pocket has a more significant value compared to letting the lender finance it. The tendency is, if it comes from your pocket, you will always think of its considerable importance of why you bought it in the first place. While if you depend on any lending company, the possibility of making yourself in with the latest trend will determine the kind of value you have of purchasing that thing.
The advantage of buying a motorcycle with your own money is that you can still discover many motorcycle options that fit your preference and budget. Compare to acquiring a loan that you need to abide by the agreements. Also, other financial institutions have their motorcycle standard, which they will choose the kind of bike they want to finance.
Dealership Financing
The possibility of a dealership is you do not need to have an extra effort in canvassing and have any paperwork processing. The dealer will do all the job at your convenience. If you are a busy individual who has already decided on the deal, you can consider it.
If you are into a dealership, make sure to have the best and reliable dealers. You can ask your friends for a recommendation for you to have some ideas about the dealers and decide if it fits your preference.
Motorcycle Insurance
Like with the other offers, motorcycle riders genuinely need insurance. An experienced rider or not, the idea of danger when riding a motorcycle is highly possible. Imagine traveling for several hours without any hardcovers that can protect you from sun rays and rains except for the gears you have. If any collision occurs, the rider and the passenger are the most vulnerable.
If you're buying a motorcycle, the lender and the state will require you to have your motorcycle insurance. Here is the list of possible additional insurances that you can have.
●     Collision Coverage: if any collision happens, it covers all the motorcycle damages regardless of who was at fault.
●     Personal Injury Protection: if any damages occur to you, it will cover all the medical expenses you have.
●     Liability Coverage: if you are at fault and damage someone's property or somebody while riding your bike, this will take all the damages.
●     Passenger Liability Coverage: if any accidents happen to your passenger while riding with you, it will cover the medical expenses you need to attend.
●     Comprehensive Coverage: if any unexpected situation happens to your vehicles, such as natural calamities, vandalism, and stolen parts, this will cover the lapses.
Takeaway
A motorcycle loan is not easy to deal with, especially if you are not financially ready. However, if you choose the suitable options that can correlate with your financial status, you will not face any uncertainty and trouble along the way. So, do not rush your dreams. It takes time, pressure, and hard work to achieve your dream ride at the right place and right time only when you are ready enough to take the ride.
Check out: Remote Learning Write for Us, Guest Post, And Advertise with us, Contribute, Submit Post.