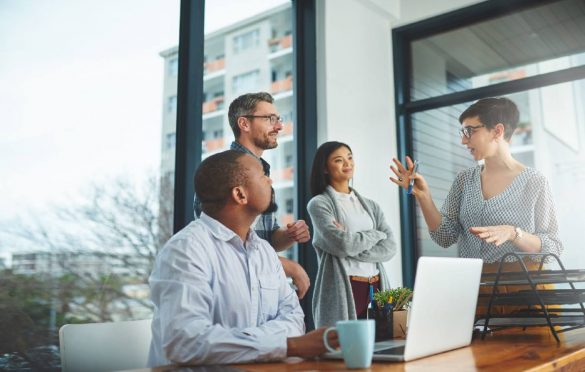 5 Key Features Businesses Prioritize in Task Management Software
Managing to do all the tasks you want to do in a day requires a lot of planning and commitment Software. Even with all that, you can forget to do a few things, especially when you have so much to do.
However, there is software to help you make your to-do list more accessible and organized. Even so, having management software is not enough. It requires the right features to help you manage the tasks you have.
How do you know which management software is best for your business? That is simple. You need to prioritize the key features according to what your business needs.
Key Features in Task Management Software
1.    A To-do List With the Ability to Prioritize
A task management software without a feature that allows you to create a to-do list is dysfunctional. The main job of the software is to help you manage your tasks. How will you manage the tasks if you cannot list them down?
Listing is not enough in such an application. You have to be able to arrange the tasks in order of priority to start with the most critical tasks. Therefore, creating a to-do list and prioritizing it is vital for businesses in any task management software.
2.    Collaborate on a Customized Workspace
A business has various departments with different teams. Some tasks will require other people's input, making it very important to have a platform that allows collaboration. Also, you should be able to customize the workspace to fit different teams in your company.
3.    Checklists to Show Progress
The joy of having a task management platform is seeing your progress with the tasks. It gives the employees the motivation to get to the end of their to-do list. Every task management software for businesses should have checklists so that you can cross out the tasks you have completed and see how far you have gone with your assigned duties.
4.    Linking Tasks With Results
Objectives and goals give us direction and motivation. Once you have listed down your tasks, you should be able to write down the objectives of each task and link them to the results once done. Besides giving you the strength to go on with your projects, it also helps you assess your work and see what section needs improvement.
5.    A Dashboard With Progress Data
Analyzing everyone's contribution to shared projects is vital for a business. A dashboard with the teams' progress will help you assess your team and see how to improve performance. Every task management software should be able to show progress data for the entire team.
Conclusion
Task management software is meant to make work easier for everyone in the office. Therefore, ensuring you get the key features in the software will help you achieve your organizational goals.
A good task management software should also have a calendar to help your team plan tasks in advance. Once you have the key features, you can customize and integrate the software into your company's system and use it to plan your projects.