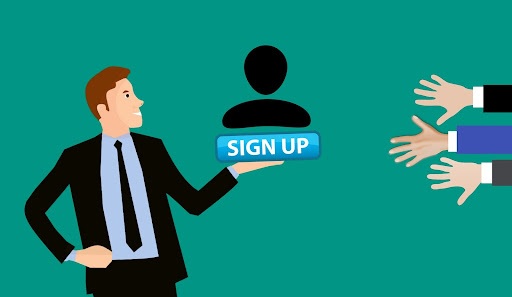 4 Mistakes to Avoid When Starting a Membership Website
Starting a Membership Website – Building a membership website takes a lot of effort from the site owner since the success of your members determines your success too! Besides following the best practices to help you generate generous returns, you also need to avoid common mistakes. 
We shall elaborate on a few common mistakes that may cost dearly if not avoided while starting a membership website in the coming sections. 
There are two categories of membership website mistakes. One is technical, and the other is the business side. This write-up covers four common business side mistakes that people fail to foresee.
Finding a Niche
One of the top mistakes that site owners make is getting into the membership website without determining their niche. They simply find a membership website development service and begin their journey. However, you must find a specific niche before entering a membership website. 
Getting into a highly competitive niche would result in frustration since you won't see the desired outcomes for long. Alternatively, getting into a niche that is not relevant might simply too discouraging and might result in closure. It is important that you do your research and find a lucrative but not too competitive niche.                                                                      
Going in Without an Audience
Membership websites help to generate revenues on retention and renewal. However, many site owners fail to understand that this is not where it all should start. It is important that you already have a certain number of members or leads for a membership website before you commence.
It is a huge mistake to go into membership website business without having any plan to attract an audience. You must have a well-framed plan like organizing seminars, giving out freebies, etc., to entice your audience to sign up on your platform.
Neglecting the Pricing Strategy
A membership website can only be successful in revenue generation if your pricing strategy is competitive and lucrative. People who build a membership website without a proper pricing model are doomed to fail. 
There are numerous factors that many site owners fail to consider, viz. monthly membership plans, perceived value, creating VIP category, pricing model, etc. Neglectful attitude towards pricing results in a catastrophe of membership websites.
Not Keeping Expansion Plans Handy
There are certainly important aspects of a membership website that determines its fate. Timing is everything in the membership website business, and you need to take instant action when the iron is hot. 
Your website's KPIs are a great indicator of market sustainability, growth rate, viability, and member lifetime value. Make sure to use these metrics to help you expand when the time is right.
People who do not have expansion plans handy fail to reap the benefits of the situation and are left behind. For attaining success in this business model, you need to be proactive and plan. 
Concluding Thought
Getting into the business of membership website running a marathon. You need to focus on short-term as well as long-term aspects. Your patience, planning, and passion for your domain would determine your fate in this business arena. Make sure to avoid these mistakes while starting your membership website.
Also Read: Effective Employee Training Strategies for New Technologies